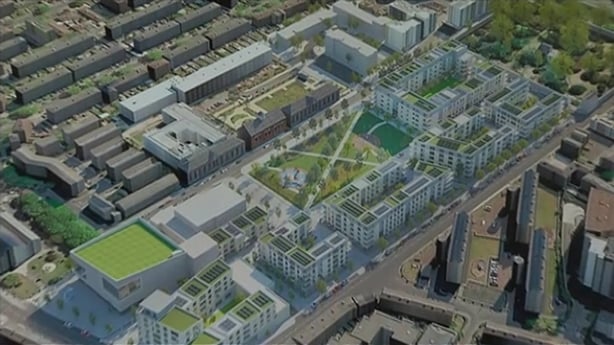 This is being set up by Kilmainham Inchicore Network (KIN) to get the views of residents about the proposed redevelopment of the St Michael's Estate or what is now being called the DCC Emmet Road site now.
There is a proposal published here. This forum is one way to allow the community and representative groups to have their say. There are spaces for representative associations and other local groups. IEG hope to have a rep on the forum.
So, if you have views and want them represented by the IEG, please reply to these questions (we will collate and bring them to the Forum on your behalf).
– Do you agree with the proposed plan for the St Michael's site?
– If not, what would you change?
– What else would you like to see being done in the area, problems to be fixed, suggestions of changes, improvements.
This is neither a final or definitive list of questions, but it gives our proposed rep something to work with when the meetings kick off.
(BTW) if you're in another group and want to apply to represent them on the forum, you can do so here: deadline October 23rd http://www.kilmainham-inchicore.ie/…/inchicore-regeneration… )
This is not the only way to make your feelings known – there are councillors, TDs and council officials you could contact as well too. The important thing is to get as clear a view of the concerns and good ideas of as many existing residents as possible.
please EMAIL your replies to us. inchicoreenvironmental AT gmail DOT com